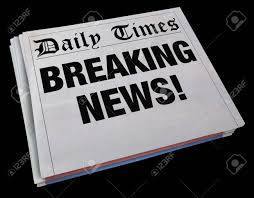 NKHS Daily Bulletin
Mardell Bevacqua
Friday, August 30, 2019
NASHWAUK-KEEWATIN HIGH SCHOOL
Friday, November 15, 2019
ATTENTION: Students will no longer be able to use school basketballs or volleyballs in the gyms during lunch. If you would like to play basketball at lunch, you may bring your own. Footballs are not allowed. Thank you!
Grad pictures and baby pictures for seniors are due to Mrs. Noonan by December 1. Please email a digital copy to jnoonan@isd319.org.
Want to put your pictures into the yearbook? Download the ReplayIt app. to upload your favorite pictures for possible use in the yearbook this year!
November 19th is Anishinaabe Career Days at ICC - All of Our Native American Indian Education students are invited to attend! Sign up with Mrs. Carrigan by TODAY to go to the fun 1/2 day at ICC and get free fry bread Tacos!!!
Semi tickets will go on saleWed., Thurs., & Fri. this week before school in the 2nd floor hallway. $20 single, $35 couples.
Sign up sheet for Knowledge Bowl is in Mr. Hardy's room.
Due to parent-teacher conferences, there will be no detention Tuesday.
The girls basketball team is looking for managers! If you are interested, please contact Mr. Owens or Madi Owens.
Students: The locker rooms on the 2nd floor and near the big gym, will be locked during lunches and may only be used by students in PE class, during their PE class. If you do not have PE, you are not allowed in the locker rooms. If it is not your PE period, you are not allowed in the locker room. Please use your main locker for your backpacks and belongings. School consequences including detention or suspension may result if you are in the locker room when you are not supposed to be there. Thank you!
Do you want a chance to win money for your grades? Bring in a grade report with a deposit into your account at North Star Credit Union for a chance to win $25! If you don't have an account, you can always open one! See the flyers around the halls for more information.
Juniors and seniors: if you're interested in signing up for the ASVAB on November 26th and/or going to technical career day at HCC on December 6th, please see Mrs. Tuccy by TODAY.
Our Old Dutch High School Athlete of the Week award is presented this week to Junior cross country runner Geno Uhrbom. Geno was recognized on WCCO-AM 830 yesterday, Thursday, evening during the "Sports To The Max" show with Mike Max, and this (Friday) morning during "The WCCO Morning News With Dave Lee." He will also be featured online by the MSHSL and Old Dutch, and will receive a commemorative plaque for this recognized achievement at a later date.