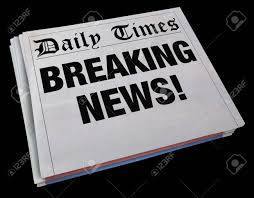 NKHS Daily Bulletin
Mardell Bevacqua
Friday, August 30, 2019
NASHWAUK-KEEWATIN HIGH SCHOOL
Thursday, September 19, 2019
GOOD LUCK TO VOLLEYBALL TONIGHT AT MESABI EAST!
College Visits: BSU September 23rd @ 11:30, UMD 9/26 at 10:00, HCC 9/27 at 8:30. Lake Superior College 9/23 @ 2:00
Seniors: Please report to the band room for Spartan Pride on the 25th for an important senior meeting regarding post-secondary planning. We will get you pointed in the right direction for college applications, financial aid and more!
There was a Student Council meeting at 8 a.m this morning in Mrs. Noonan's room, please see her if you missed it.
Indian Education Students who are interested in going to ICC for a Native Pride Dance Presentation on Thursday - September 26 at 10 am. please stop in and sign up with Mrs. Carrigan by next Friday, September 20th.