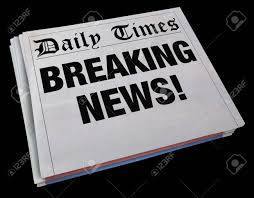 NKHS Daily Bulletin
Mardell Bevacqua
Friday, August 30, 2019
NASHWAUK-KEEWATIN HIGH SCHOOL
Monday, January 6, 2020
WELCOME BACK AND HAPPY NEW YEAR!!!
Juniors and any seniors who did not take the ACT last year: please see Mrs. Tucci if you'd like to take it this spring at NKHS.
Seniors: If you haven't checked the scholarship page lately, you should! We are getting into the busy season now. There are few deadlines coming up in January: Duluth-Superior Community Foundation, Alworth and Lake Country Power
PLEASE do not climb on the bleachers during lunch. Doing so is unsafe and can damage our bleachers. Not following the rules will result in gym privileges being taken away.
If anyone knows about blue paint in the boys downstairs bathroom, please see Mrs. Seykora.
During games, students may not leave the building and come back in. If you leave during a game you will not be allowed to return.
Students are not allowed on the treadmills outside of physical education class. Any student using the treadmills without permission will receive detention.