Hello fellow Spartans! On Wednesday, November 24th, from 12pm-2pm the Spartan Food Pantry at Keewatin Elementary will be hosting a Drive-by Food Bag Giveaway. If your family is experiencing hard times and could benefit from a little extra food in your pantry, please drive by Door #1 on the backside of Keewatin Elementary on Wednesday, November 24th from 12pm-2pm. There will be a staff member or volunteer ready to hand you a bag of food right at your vehicle as you pull up to door #1. It's super easy! Inside the food bag there will be a sign up sheet to utilize our Spartan Food Pantry throughout the school year. If you are interested in using the food pantry, we encourage you to fill out the form and return it to school with your child for future pantry use. :) Sincerely, Mrs. Lautigar Keewatin Elementary Counselor
blautigar@isd319.org



Dear ISD 319 Parents and Guardians, We have a new COVID-19 Mitigation Decision Model in place. When the school district reaches 3% of the students and staff having lab confirmed cases of COVID-19, the entire district will mask for two weeks. At this time, we have reached 3% of our population who have lab confirmed cases of COVID-19. Masking will be required before, during, and after school for all students, staff, and visitors to the district. This requirement will be in place from November 10th to November 24th. November 25th the requirement will return to a recommendation for students. The district requirement will supersede any classroom or building masking requirements. Per federal guidelines, masks are still required to ride the school bus. If you have questions, please feel free to contact me. Dr. Villebrun Dr. Rae Villebrun Superintendent/Elementary Principal District Office Keewatin Elementary 400 2nd Street 300 West 3rd Avenue Nashwauk, MN 55769 PO BOX 250 (218) 885-1280 Keewatin, MN 55753 Fax (218) 885-2910 (218) 885-1280--Fax (218) 885-2909 Cell (701) 278-1599

COVID Vaccination appointments for 5-11 year-olds are available at Walgreens in Mountain Iron as early as Sunday!


Please see attached letter at the link below with updated information regarding masks requirements.
https://5il.co/11fyd

Senior families: financial aid night has been changed to a virtual event. It will still take place at 6:00 on November 16th. Please join us via zoom: Meeting URL:
https://minnstate.zoom.us/j/95594627349
Meeting ID: 955 9462 7349 Passcode: 715680



Picture Retakes for the High School will be Wednesday, October 27th! Event code = FE96521 No money or packets needed! Order at JOSTENPIX.COM For questions on ordering call 1-877-515-1447


Dear Parents and Guardians, After careful consideration and a continuous review of data, we will not be moving into a 14-day reset at this time. In an effort to keep our students in the building, the mask mandate will remain in place for all students, staff, and visitors until November 5th. As a reminder, if your child is sick, please keep them home until they are well. We thank you for your patience as we continue to monitor our situation closely. Thank you for your cooperation! Dr. Villebrun Dr. Rae Villebrun Superintendent/Elementary Principal

Parents/Guardians are now able to access their child's immunizations for free through an app from the Minnesota Department of Health. See link below for details!
https://5il.co/103n9

Dear Spartan Families: The Minnesota Student Survey (MSS) is one of the longest-running youth surveys in the nation. It is a triennial survey that began in 1989. The survey is an anonymous statewide school-based survey conducted to gain insights into the world of students and their experiences. The next MSS will be administered between January and June 2022 to students in grades five, eight, nine and eleven. Learn more about the survey here:
https://education.mn.gov/MDE/dse/health/mss/mde059027
. More information will follow regarding administration dates and opt out options. You can read more about student privacy rights here:
https://studentprivacy.ed.gov/node/491

Walk/Bike to School Day Oct. 6th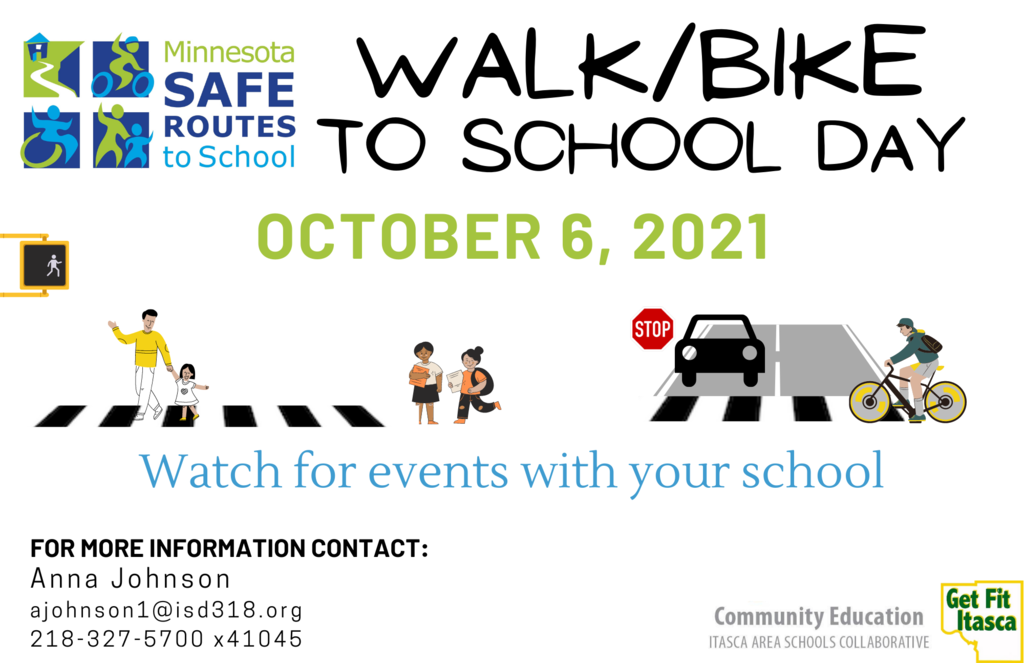 Important PTA Information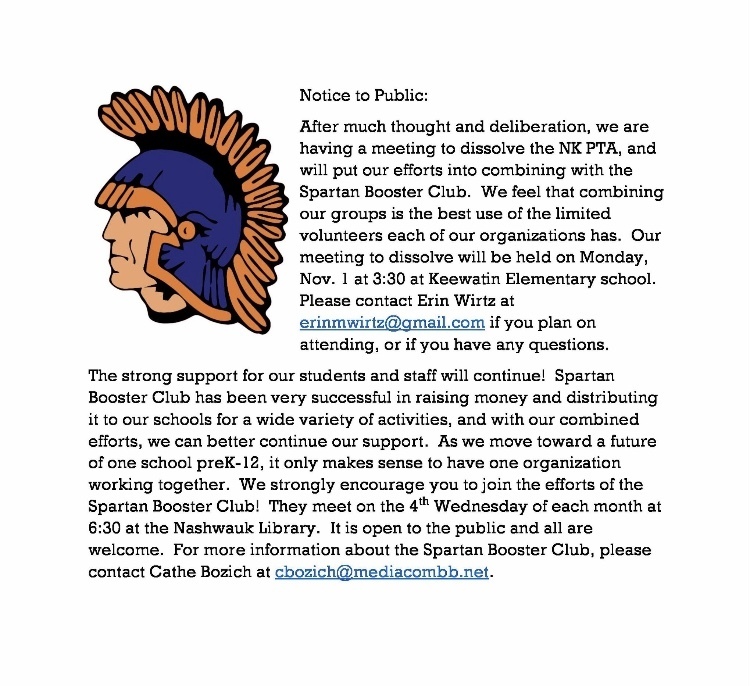 Free Family Engagement Event October 5th